In late 2019, Ball Systems was met with a major Build-To-Print challenge. Between the months of September and October, our company had received POs totaling thousands of cabinet wiring and assembly hours – all of which needed to be shipped by the end of year. With lead times for parts included, that left us with about six weeks to get these systems completed before the holiday once parts got in the door. In working normal hours, these tasks would take over 12 weeks to complete. This is a challenge that Ball Systems has encountered to various degrees previously, and our team knew exactly how to approach the task in order to be efficient and successful in meeting our customers' needs.
Dividing out the hours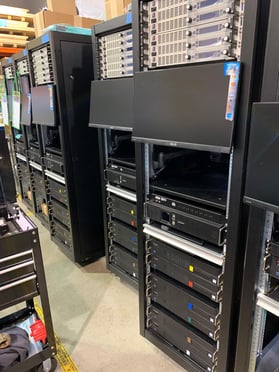 Ball Systems is organized with technicians specializing in specific areas such as cabinet building, PCA assembly, cable assembly, etc. However, we also regularly cross train our production team to ensure readiness for varying mixes of work. Our immediate action upon receiving the purchase orders was to split out hours and effectively reduce the load on our cabinet technicians. For instance, a lot of these cabinets included both external and internal cabling as well as PCB work that could be done at a bench. To further spread this out, we got several of our engineers integrated into the building of these cabinets. Our team had to lean into our flexibility in assuming new rolls than they'd been previously assigned. By splitting out this work and focusing on scheduling effectively, we were able to streamline the work our technicians were doing and make sure that everyone could contribute to the work needing to be done. The ability to have all of our technicians contributing to work that was coming in helped to flatten the spike of work that we got, meaning we could get this done in six weeks if we kept to our budget.
Organization
One aspect often overlooked when a challenge like this comes up is space requirements. Hours worked on a project can quickly grow if there's not enough room to effectively complete a build. With over 35 testers needing to be procured in tandem, decisions had to be made on how to make sure we were being effective on builds and not have equipment that wasn't needed at the time preventing technicians from being their most efficient. The team's plan for this was to rent a semitrailer for on-site short-term storage purposes. This allowed us to store the bulky materials that weren't being assembled at the time and allowed us to work in phases. Once a set of cabinets arrived that we weren't working on we'd keep them in there until a different set of testers was complete.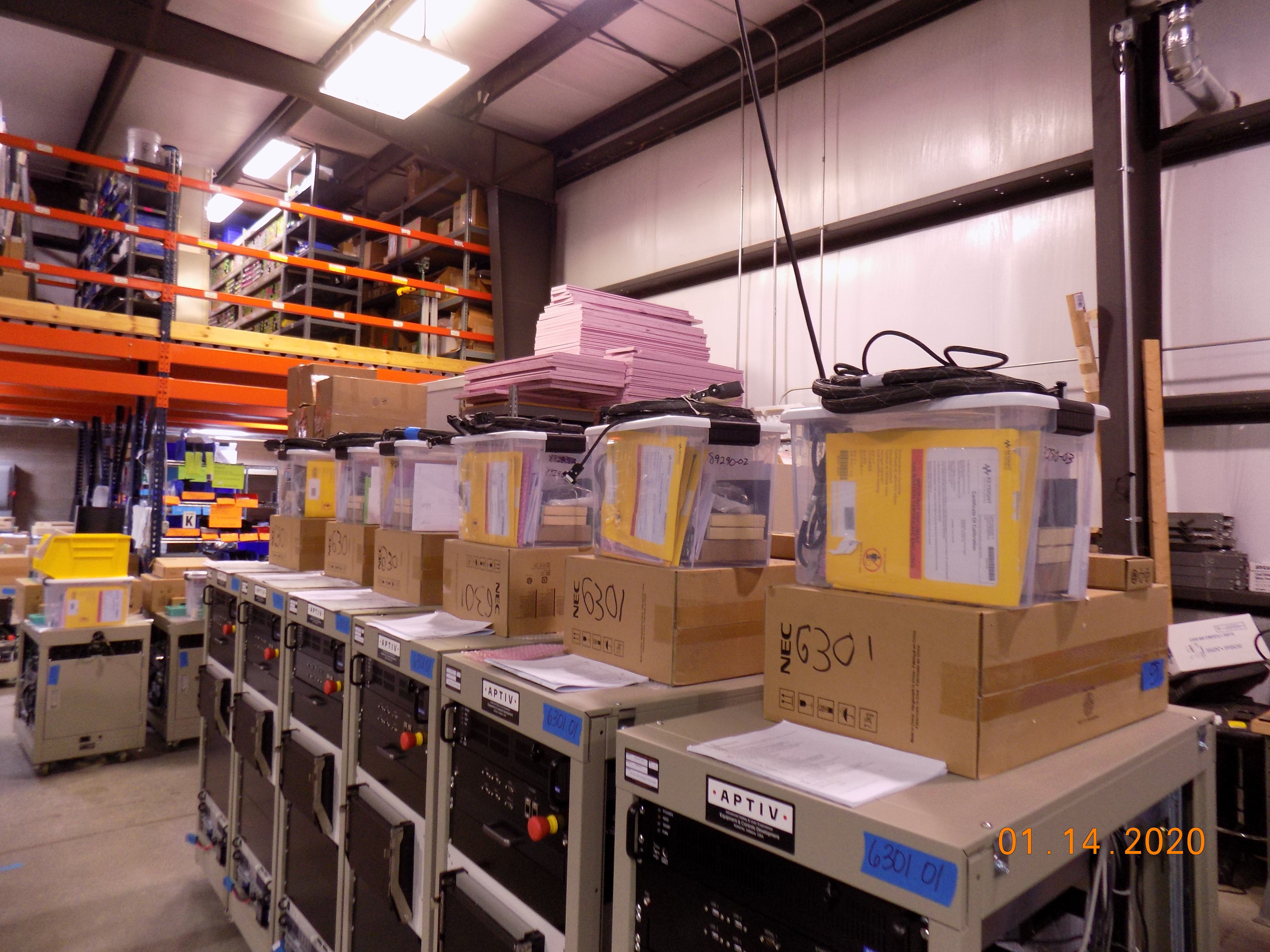 Status Updates and Stand Up Meetings
A critical aspect of managing multiple projects is effective and clear communication – both external and internal. It was pivotal to keep the internal team (engineering, operations, technicians) up to date on build priority and status and to also keep external customers updated on build progress and completion.
To accomplish this internally, we implemented twice weekly stand up meetings involving all of our technicians and project managers. This kept us all on the same page and allowed us to quickly tackle any issues or concerns as a team. Project managers were tasked with actively checking on progress, answering questions, and keeping an updated "war board" in the shop so everyone could keep track of statuses and build issues.
For Ball Systems' external customers, weekly updates and daily communications were sent out. This was key because we needed to time the completion of testers with customer checkout and confirm that there would be adequate space to functionally test. Any issues that came up were discussed with the customer and quickly resolved to avoid production and checkout hold ups.
The flexibility of the team coupled with processes and experiences honed over our 50 year history, the team succeeded on getting these projects shipped out per our customers' due dates. If you're needing a large project done quickly, reach out to us and let us help you with your most challenging projects.